Vehicle Teacking System - Bhopal
Thursday, 23 June 2022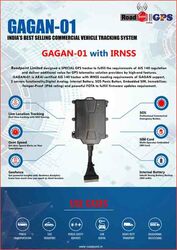 Item details
City:
Bhopal, Madhya Pradesh
Contacts

Roadpoint Limited

9999299994
Item description
Roadpoint provides an advanced GPS fleet tracking solution tracking system in the market with AIS 140 approval. Track all kinds of fleets & vehicles with our award winning GPS tracking device. Roadpoint Limited offers an Indian government approved GPS tracking system which is compatible with both web and mobile platforms.

The government of India has started an Intelligent Transport System (ITS) under the Automotive Industry Standard-140(AIS 140). The ITS is globally proven to optimise and regulate the utilisation of existing transport infrastructure to the best of its capacity and features. The AIS 140 GPS standard helps in improving the transportation system in terms of efficiency, comfort, quality and safety our AIS 140 GPS Madhya Pradesh
already impanelled in all Indore, bhopal, jabalpur, gwalior, ujjain, rewa.